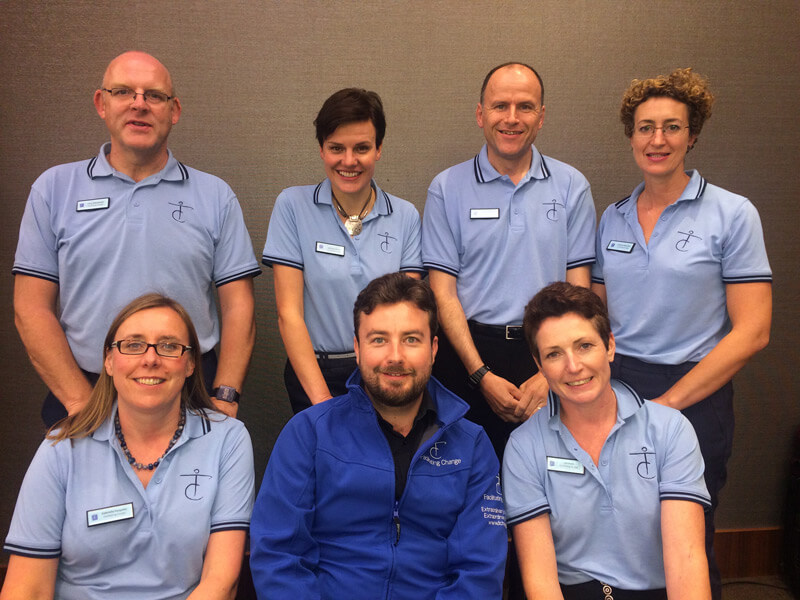 Facilitating Change is about just that, facilitating change and public engagement to achieve planning permission and community agreement for a variety of projects. We are a highly respected facilitation company that works with clients in both the public and private sectors.
Find out more about our team here and our company values and corporate responsibility here.
Victoria McCusker

Managing Partner

Tori is responsible for the day-to-day management of Facilitating Change (UK) Ltd, having taken over from Chris Whitehead in 2021. She worked alongside Chris for 11 years, designing, delivering and reporting on public and stakeholder engagement programmes for major energy projects.

Tori is a Chartered Town Planner (MRTPI) with an MSc in Marketing. She applies her intuitive communication skills to engage effectively with stakeholders across all backgrounds. Primarily facilitating in the development and renewables industries, Tori has extensive experience in project management and marketing consultancy.  She is also a proficient trainer; delivering bespoke courses on empathy, engagement and facilitation.

Chris Whitehead

Founder

Founder and former Managing Director of Facilitating Change (UK) Ltd, Chris maintains a keen interest in the business and provides a mentoring role to the team. He is an IAF Certified Professional Facilitator (CPF) and has many years' experience facilitating internationally in many different sectors. Chris has successfully project managed a broad range of public and stakeholder engagement programmes across numerous sectors, with a particular focus on renewables.

Angus Crockett

Associate - Facilitation

Angus is an HR Professional and Chartered Member of the Chartered Institute of Personnel and Development giving advice and guidance on a full range of HR topics. An experienced Learning and Development Consultant with 10 years experience in the design and delivery of individual and organisation learning and development activities. He is an experienced facilitator.

Iain Gatward

Associate - Facilitation

Iain has over 10 years experience in consultancy with specialisms in aquaculture and renewables.  He has particular interest in social impacts / benefits of industry and regularly works in a community and engagement facilitation role.  He has experience both project managing and as technical advisor on a wide range of international projects, largely in Southern Africa and the UK.  Iain is currently a Director of Imani Enterprise Ltd and works as a consultant / facilitator with Facilitating Change.

Jen Kidd

Consultant - Business Development

Jennifer Kidd has worked with public and private sector organisations in the UK and Europe. Qualified in business, marketing and languages she has broad experience of leading small teams, project management and managing successful relationships with customers and suppliers in a variety of industries including publishing, tourism and technology.